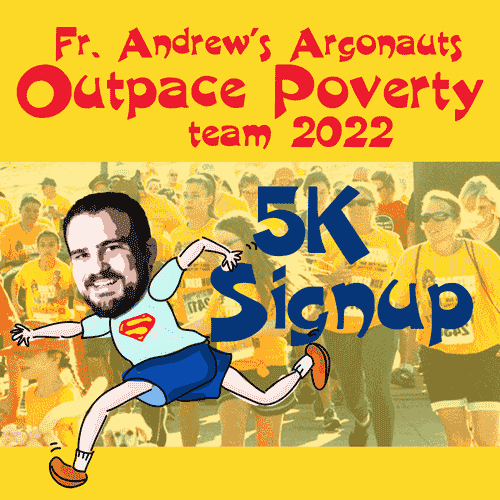 Fr. Andrew's "Argonauts" Outpace Poverty team 2022
How to join Fr. Andrew's Argonauts
REGISTER, join Fr. A's Argonauts, choose $25 registration option, make a donation, train and participate.
For information go to the Outpace Poverty website or
go straight to the Registration page You can continue as a guest, or use your athlinks or chronotrack sign-in if you personally have one.
Select the Registration Choice of $25 for the 5k.
Fill out your information as a participant of the 5k – name, address, emergency contact, etc.
Hit next at the bottom when all the required information is provided.
Agree to and sign the waiver, terms and conditions, then hit next
 It'll ask you to register as an individual, join an existing team, or start a new team. You want to join an existing team. Our STM team is Fr. Andrew's Argonauts. Type that in the 'existing team' space provide, click the box next to the team name, then hit the blue button titled 'next'.
Provide your T-Shirt size, then hit next
It'll then ask what donation you'd like to make. Click the circle next to Catholic Charities, then input your donation, and whether you want to be known or anonymous, and what message you want with the donation.
Donation amount can be from $0 to anything you want.
Then it'll take you to a summary page of your registration, name, and donation.
If you want to add another entry, click the "add new entry" button. 
Otherwise click on the "check out" button.
The proceed to pay via credit card for the registration fee and your donation.
Afterwards, you should receive a confirmation email via the email you provided when you registered.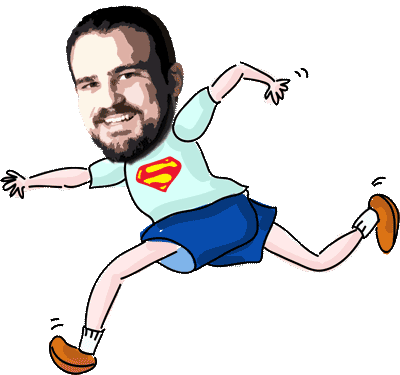 After that, train hard, and get ready to glorify God and love our neighbor on Oct. 22nd.