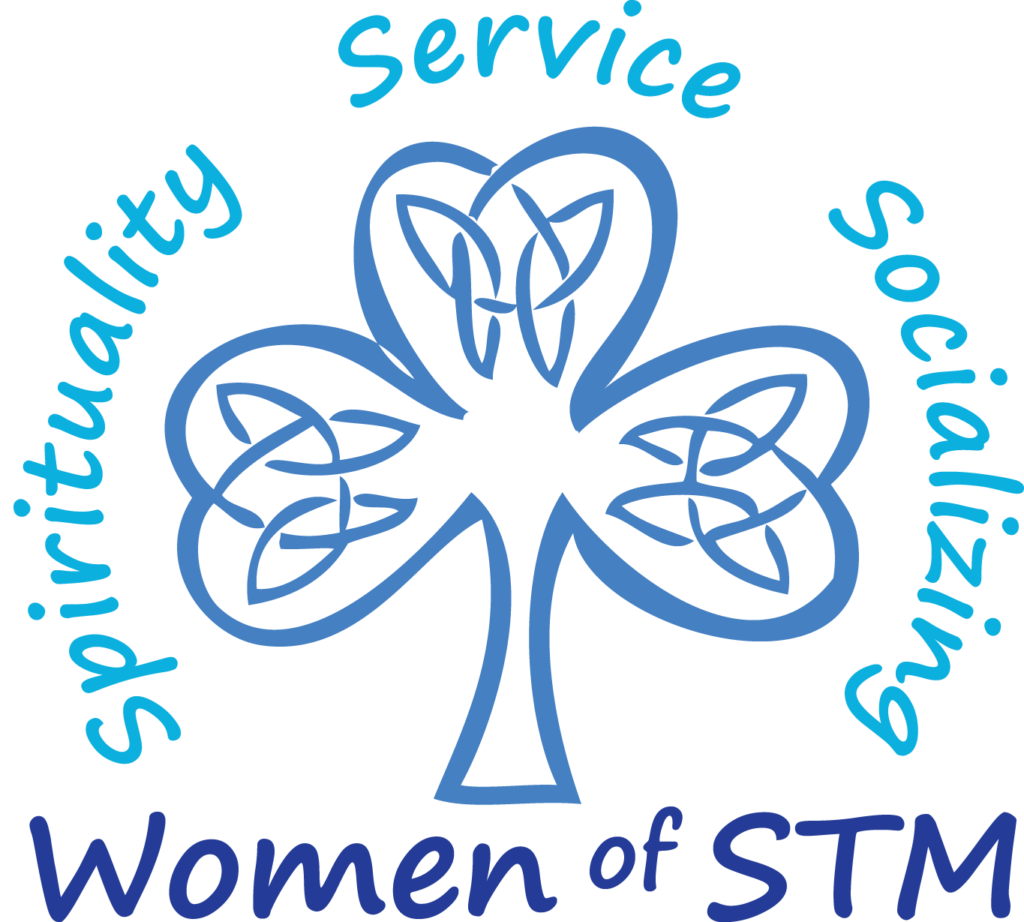 All women of the parish are invited to join other women at Saint Thomas More for monthly events focusing on Spirituality, Service, and Socializing.

This is our schedule of events as of 9/19/21. Use the form below to receive the latest updates
Nov. 13 – Service to More Day – we will be filling goody bags and making centerpieces for Villa Ventura residents. We will gather in More Hall following the 8:15am Mass.
Nov. 18 – Come help serve dinner at One City Café on Thursday, November 18 from 4:00 – 6:30pm. We will carpool together to 3936 Troost.
December 7 – Christmas party and gift exchange in More Hall at 6:00pm. Bring an appetizer, dessert, or beverage.
Please RSVP to wstm@stmkc.com if you plan to attend any of these events.

Joe and I decided earlier this year to build a Mary Garden with the beautiful Blessed Virgin Mary statue that my Mom had left me.  Then with the advent of COVID and the lockdown, it was a perfect time to plan it and move forward in March thru May.  I was determined to get it finished in the month of Mary!  Our entire back yard by our fence was full of overgrown landscaping.   We first had to get it all taken out except for the two weeping Cherry trees!  We built the "grotto" for Mary and also a decade of the Rosary out of rocks along with the cross of the Rosary.  I included my guardian angel (Lucas) and a rock I painted with Totus Tuus.  John Paul II dedicated his Papacy to the Blessed Virgin Mary (as I am sure you know) and Totus Tuus was his motto.  Father Gabe drove clear from Our Lady of Guadalupe to dedicate the Mary Garden one evening when my kids and gkids in town and we all enjoyed dinner together.   Solar lights complete the Garden so that Mary is well lit at night as long as it was a sunny day- beautiful!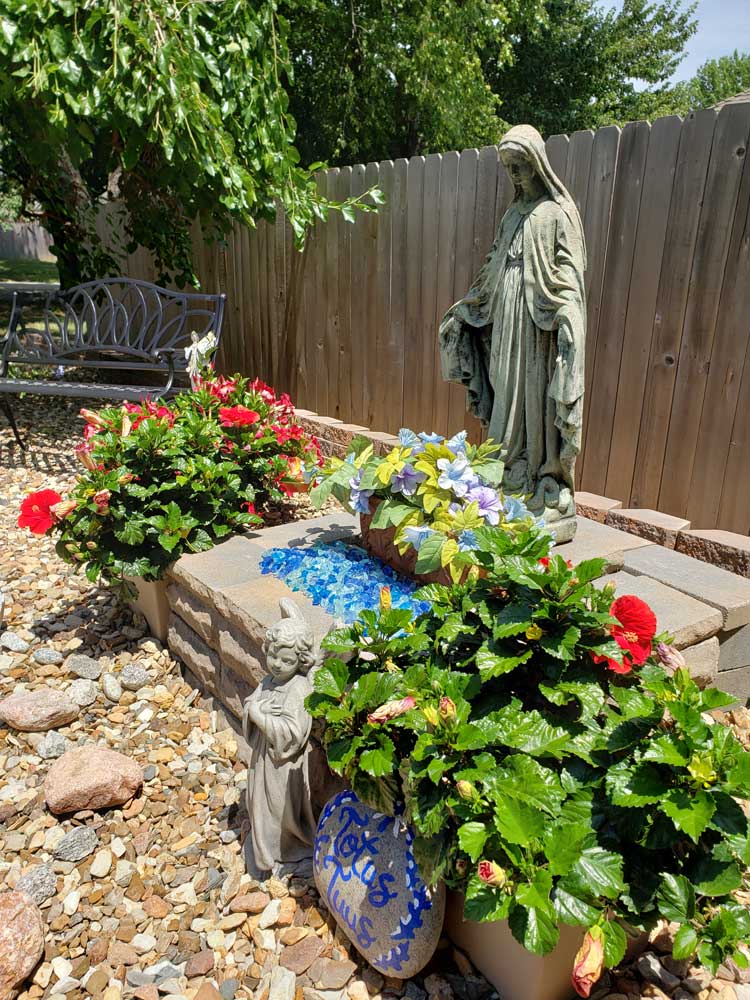 When Tuesday evenings are nice, some of the STM women come and we say the Rosary and the Divine Mercy Chaplet in front of Mary in our lawn chairs.