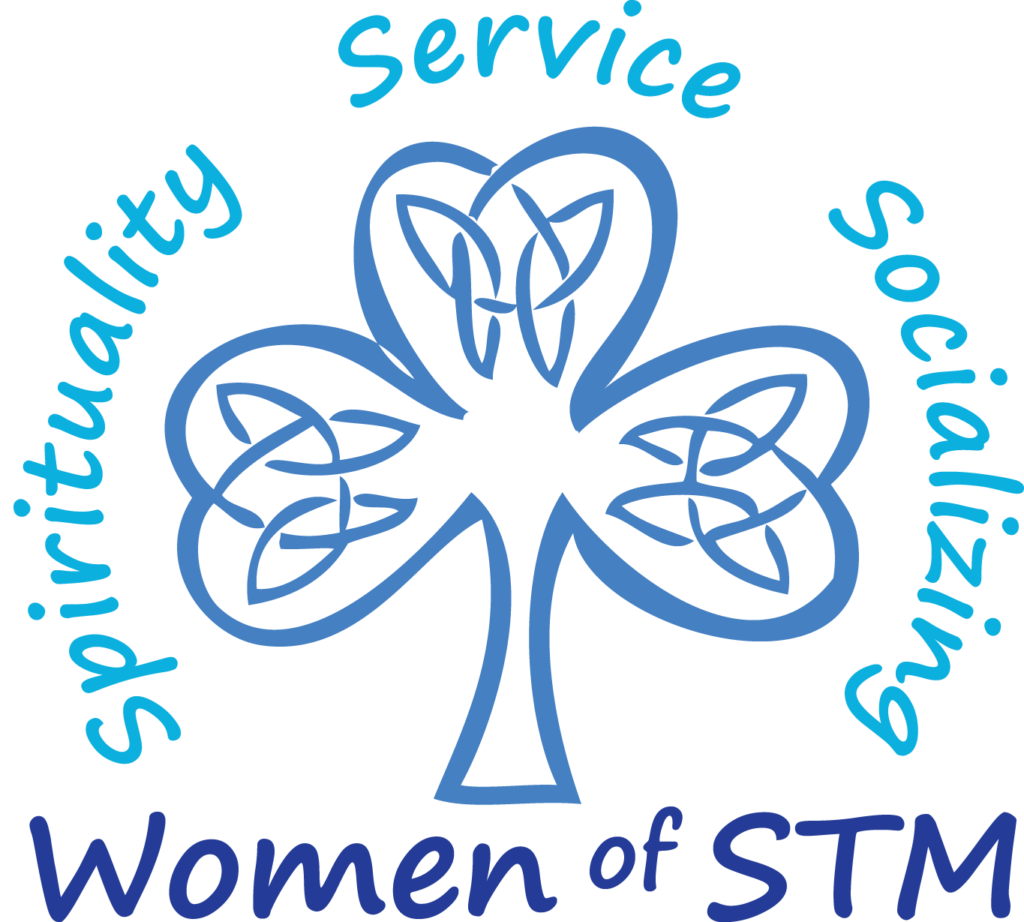 All women of the parish are invited to join other women at Saint Thomas More for monthly events focusing on Spirituality, Service, and Socializing.
Sign up below for details and updates
Beginning in the Spring, the Women of STM will host outdoor events.

Wednesday, March 24, 7:00 pm on Zoom
Are you looking for a special Lenten opportunity to "walk in someone else's shoes" and learn about compassion?
The Women of STM are hosting an online Zoom event called "Journey to Compassion".  There will be a presentation about Journey House and Peace House, 2 residential homes run by the Journey to New Life Organization for women just released from prison.  
The presentation would consist of an overview of the Journey to New Life program by one of the organization leaders plus stories from one or two of the current residents of Journey House and Peace House.  
You can hear how the Women of STM are involved with this relationship.  You will also learn how to participate in a donation shower for needed household items for Journey and Peace House.  

Joe and I decided earlier this year to build a Mary Garden with the beautiful Blessed Virgin Mary statue that my Mom had left me.  Then with the advent of COVID and the lockdown, it was a perfect time to plan it and move forward in March thru May.  I was determined to get it finished in the month of Mary!  Our entire back yard by our fence was full of overgrown landscaping.   We first had to get it all taken out except for the two weeping Cherry trees!  We built the "grotto" for Mary and also a decade of the Rosary out of rocks along with the cross of the Rosary.  I included my guardian angel (Lucas) and a rock I painted with Totus Tuus.  John Paul II dedicated his Papacy to the Blessed Virgin Mary (as I am sure you know) and Totus Tuus was his motto.  Father Gabe drove clear from Our Lady of Guadalupe to dedicate the Mary Garden one evening when my kids and gkids in town and we all enjoyed dinner together.   Solar lights complete the Garden so that Mary is well lit at night as long as it was a sunny day- beautiful!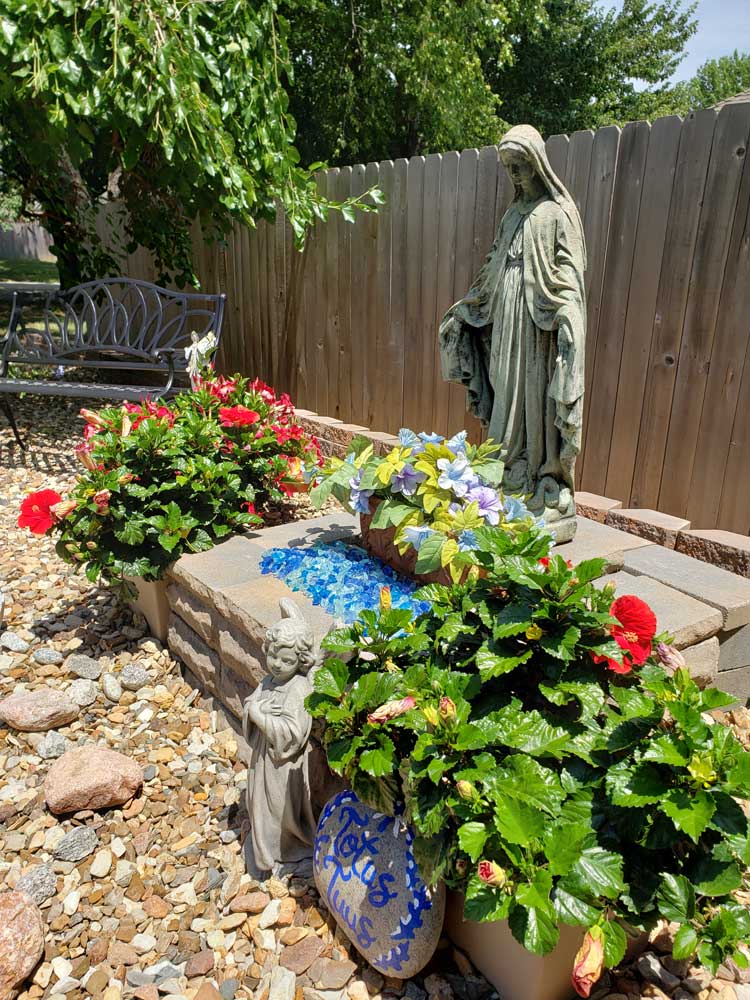 When Tuesday evenings are nice, some of the STM women come and we say the Rosary and the Divine Mercy Chaplet in front of Mary in our lawn chairs.